Welcome to Briar Creek Stables located in Louisburg, North Carolina.
We are a family oriented horse barn where students learn to ride in a safe and fun environment.

Instruction is given by Kris Daniel and Ruth Babcock.
Kris Daniel's Philosophy: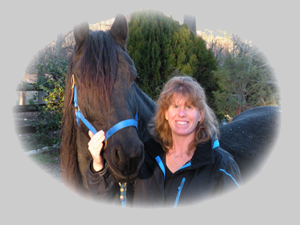 Personalized instruction for every rider is a must. Unfortunately many instructors in today's world have no idea what they are teaching. Often times they will teach the same lesson all day to different riders. As a teacher Kris was taught to teach different learning styles and to always know that there is always another way to teach a task. Instructors have to teach all learning styles and should become very creative to teach all these styles. Kris believes we all can learn not only from our instructors but our instructors can learn from us, and when this process stops then learning stops.

Kris Daniel has successfully earned her USDF Bronze Medal in dressage. Currently a member of the North Carolina Dressage and Combined Training Association Organization (NCDCTA). In 2011 she established the first NCDCTA Junior Club. She is also a NC certified school teacher.

Ruth Babcock is also a certified teacher.